Upcoming Regional Events
with Plum Village Dharma Teachers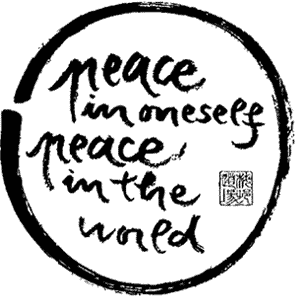 For a list of worldwide retreats with Plum Village Dharma teachers,
go to www.iamhome.org
************************************************************
May 23-26, 2014
A Retreat in the tradition of Thich Nhat Hanh
with Dharmacharyas Chan Huy and Leslie Rawls
St. Francis Springs Prayer Center, Stoneville, NC

Mark your calendar to join us for the sixth annual retreat with these two rich teachers in a beautiful, nourishing spiritual center. Retreat description and details will follow.
Registration will open in early 2014.
************************************************************
Friday, October 10- Monday, October 13, 2014
Awakening the bodhisattva within,
Seeing bodhisattvas around Us.
A retreat in the tradition of Thich Nhat Hanh
with Dharmacharya Leslie Rawls
Southern Dharma Retreat Center, Spring Creek, NC
Registration: http://www.southerndharma.org/retreat_rawls.shtml
Too often we find ourselves judging, blaming, and comparing ourselves to what we think or wish we should be, or judging, blaming, and comparing others to what we think or wish they should be. These mental habits separate us from each other and from our own true nature. The Buddha taught ways to let go of these habits so we can open our hearts and our minds to ourselves, each other, and the beautiful possibilities of life. In this retreat, Leslie will guide participants into touching our own awakened nature and developing the ability to see the awakened nature in those around us. Studies, practices, and Dharma talks will focus on the Heart Sutra, portions of the Lotus Sutra, and the four Brahmaviharas of loving kindness, compassion, joy, and equanimity. This silent retreat will include formal sitting and walking meditation, guided meditations, daily Dharma talks, private interviews with Leslie, sharing in small groups, solitary practice periods, and the beauty of Southern Dharma in the fall. Suitable for new and experienced practitioners.